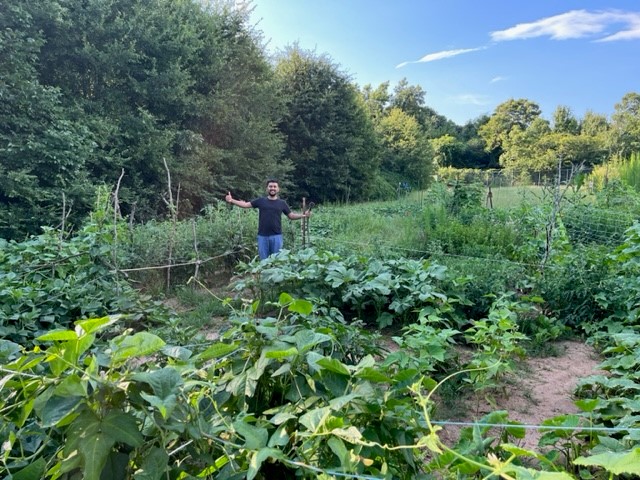 We are delighted to highlight the exceptional efforts of our talented students at the University of Georgia Griffin Campus through their remarkable Student Community Garden. This vibrant oasis, nurtured by our students from seed to harvest, is a testament to their dedication, creativity, and passion for sustainable living.
Within the garden's flourishing landscape, you'll find a beautiful array of tomatoes, cucumbers, lettuce, and more, all thriving under the warm sun. The fruits of their labor are not only visually captivating but also a result of their commitment to organic farming practices and locally sourced produce.
Beyond its natural beauty, our Student Community Garden fosters community engagement and camaraderie. It serves as a collaborative space where students come together to share knowledge, exchange ideas, and cultivate lasting friendships. The garden has become a hub of learning, promoting awareness about conservation and the importance of sustainable food sources.
We extend our heartfelt appreciation to every student involved in this extraordinary project. Their hard work has transformed our campus into a flourishing sanctuary of self-sufficiency and environmental consciousness. We invite you to witness their remarkable work firsthand and join us in supporting their journey toward a greener, healthier future for our community.