12.5 hours of FTE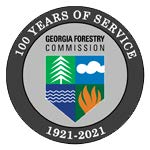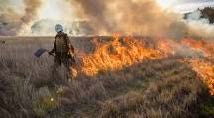 Where
UGA Griffin Campus
Stuckey Conference Center Auditorium
When
December 14-15, 2023, 8:00 AM – 5:00 PM.
Instructor
Ken Parker, Wildland Fire Specialist, Georgia Forestry Commission
Study Guide
https://www.srs.fs.usda.gov/pubs/su/su_srs054.pdf
Fee
$129, includes lunch meal and AM/PM breaks
The first twenty (20) registrations for Prescribed Burn Management Certification are free of charge. Please use the Registration Code: burn23 to receive your discount.
Description
Prescribed fire is defined as fire applied in a knowledgeable manner to forest fuels on a specific land area under selected weather conditions to accomplish predetermined, well-defined management objectives. This course is designed for Prescribed Burning Managers. The 1992 Georgia Legislature passed the Prescribed Burning Act which allowed the Georgia Forestry Commission to promulgate a Prescribed Burn Manager Certification Program. Although certification is not required to practice prescribed burning in Georgia, the program is offered in the interest of higher learning and achievement for qualified prescribed burn practitioners and landowners. Course includes self-study of materials provided by mail prior to the program, a two-day training session and a written state exam. Applicants for certification must pass this exam with a score of 70 or higher, have two years of experience and meet a prerequisite of having been the person in charge of five prescribed burns before becoming a certified prescribed burner in Georgia. 12.5 hours of CFE's will be awarded for those registered foresters needing continuing education credits. An Affidavit not required to attend class, but must be submitted to become certified.
How To Register: 5 Easy Ways
By mail: Fill out, print and mail your registration form and payment to the Office of Continuing Education, The University of Georgia, Griffin Campus, 1109 Experiment St., Griffin, GA 30223. Payment is by personal or cashier's check or money order. Do not send cash.
By fax: Fill out, print and fax your registration form to (770) 233-6180. Payment is by credit card only.
In Person: Come to our office. We are located in the Stuckey Building, Room 125, on the Griffin Campus. Business hours are 9 am-5 pm, M-F. Payment is by personal or cashier's check, money order, credit card or cash.
By telephone: Our telephone number is (770) 229-3477. Credit card payment only if registering by phone.
Online: Use the button below to register online. Payment is by credit card only.
Cancellations, Refunds, and Substitutions
You may cancel until December 7, 2023 and receive a partial refund. There is a $25 per person charge if you cancel. If you cancel after December 7, 2023 you will not be eligible for a refund. You may, however, substitute another person in your place. Notify our office if you want this option. If the program is canceled by The University of Georgia, you will receive a 100% refund.
When the Class Begins
The program will begin on December 14 and end December 15, 2023. It will be held on the Griffin Campus of The University of Georgia, located just south of Atlanta, GA.
Lodging Facility and Accommodations
There are several hotel in Griffin. We recommend the following: Holiday Inn Express, the Baymont Inn and Suites, Comfort Inn and Suites and Country Inn and Suites. Contact the hotel of your choosing for nightly rates, amenities, and proximity to the business district.