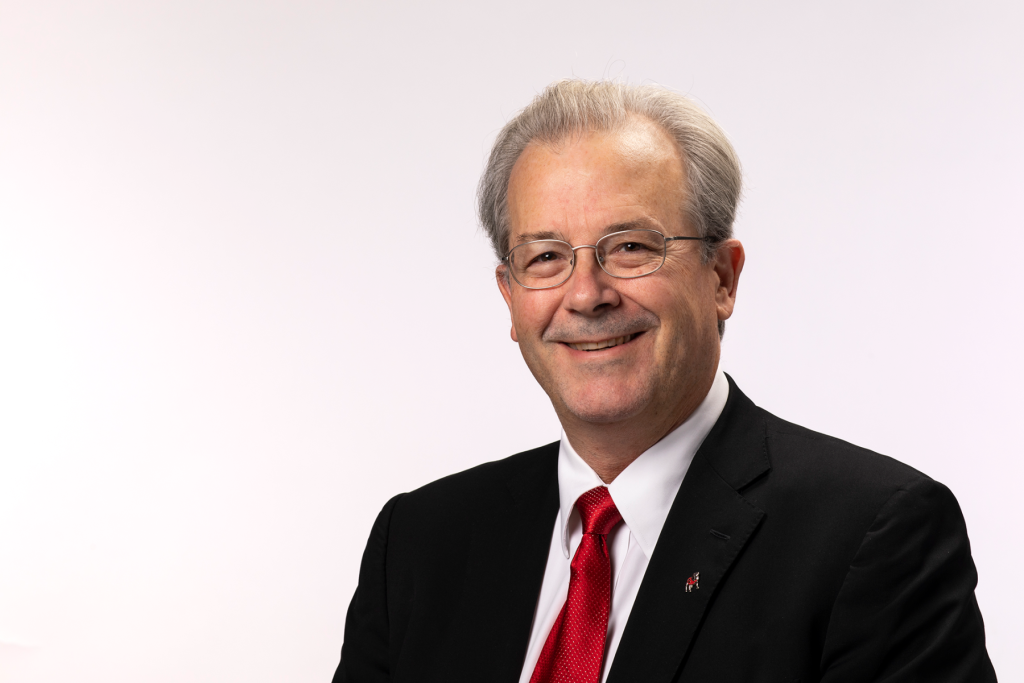 Jeffrey F. D. Dean is a Professor of Plant Pathology in the College of Agricultural and Environmental Sciences at the University of Georgia campus in Griffin, GA. Dr. Dean received B.S. degrees in Biology and Chemistry 1980 from Stanford University and in those years worked for the late Dr. Bruce A. D. Stocker in the Department of Medical Microbiology on development of attenuated vaccines against Salmonella. He received his Ph.D. in Biochemistry from Purdue University 1986, where he worked with Dr. Klaus M. Herrmann on the involvement of DAHP synthases in aromatic amino acid biosynthesis in plants. Prior to joining the Department of Biochemistry and Molecular Biology at UGA in Athens in 1990 as a Research Scientist, Dr. Dean pursued postdoctoral studies at the USDA-ARS Beltsville Area Research Center (BARC) with Dr. James D. Anderson investigating the mechanism whereby certain fungal xylanases stimulate ethylene biosynthesis in solanaceous plants. For his first few years at UGA, Dr. Dean worked with Dr. Karl-Erik Eriksson, UGA's first Eminent Scholar, on the characterization and development of microbial enzyme systems to address biotechnological processes in the pulp and paper industry. In 1996, Dr. Dean moved to a tenure-track position in the Warnell School of Forestry and Natural Resources at UGA where he developed an internationally recognized research program using cutting-edge genomic approaches to understand the impact of biotic and abiotic stresses on wood formation and quality in loblolly pine. During his time at UGA Athens, Dr. Dean also served as Director of the UGA Plant Center and was a founding member of the UGA Institute of Bioinformatics, an organization for which he variously served as Graduate Coordinator, Associate Director, and Acting Director.
Dr. Dean has co-authored more than 90 research articles and delivered more than 150 presentations covering research in plant and fungal biology, biotechnological approaches to solving problems in agriculture and forestry, and the use of genomic approaches for understanding biological processes, including wood formation and the response of trees to biotic and abiotic stress. Specific examples of research he has pursued include studies of fungal cellulases and xylanases for use in upgrading plant fibers for the pulp and paper and textile industries, characterization of the roles of plant and fungal laccases in lignin formation and biodegradation, and transcriptome responses in the wood-forming tissues of loblolly pine producing compression wood. Dr. Dean remains actively engaged in several international research collaborations with colleagues from Canada, Sweden and the EU working on development of genome resources for conifers as well as insect pests and pathogens of concern for forest health. His research program has been directly supported by over $4 million in grants from a variety of state and federal agencies, including the US Department of Agriculture, the US Department of Energy, the Environmental Protection Agency, and the National Science Foundation, and he has served on more than 60 federal and international research grant panels. Dr. Dean was the major professor for 9 M.S. and Ph.D. graduates and has served as research advisor for 8 postdoctoral researchers. In addition, he has mentored more than 20 undergraduate researchers in his laboratory, he served on more than 50 graduate research advising committees, and through a course he taught for 18 years, FANR 8200 – Introduction to Research in Natural Resources, contributed to the graduate education of more than 450 additional students from many different departments at UGA. Dr. Dean is a Fellow of the International Academy of Wood Science as well as an elected member of Sigma Xi and Gamma Sigma Delta, which are honor societies for scientific research and agriculture, respectively. He also maintains active memberships in the American Society for Biochemists and Molecular Biologists, the American Society for Plant Biology, the American Society of Microbiologists, the Entomological Society of America, the American Phytopathological Society and the American Society for the Advancement of Science.
In 2014, Dr. Dean left UGA to take a position as Head of the Department of Biochemistry, Molecular Biology, Entomology and Plant Pathology in the College of Agriculture and Life Sciences at Mississippi State University. Under his leadership, that department doubled enrollment in its bachelor's degree program in biochemistry, launched an accelerated five-year master's degree program for high-achieving students and significantly renovated its instructional and administrative buildings. Working with Mississippi State University Extension, Dean was instrumental in creating a public-private partnership to deliver pesticide applicator safety training online, and he led efforts to raise funds for a new termite technician training facility. He also served on the MSU President's Strategic Planning Committee, and chaired the Provost's Academic Department Heads Advisory Committee as well as the Taskforce on Student Evaluation of Teaching. Dr. Dean also served on the Scientific Advisory Board to the MS Commissioner of Agriculture and Commerce as well as the Executive Board of MS Certified Crop Advisors.
Dr. Dean retuned to UGA in January 2023 when he was appointed Assistant Provost and Director of the UGA Griffin Campus.