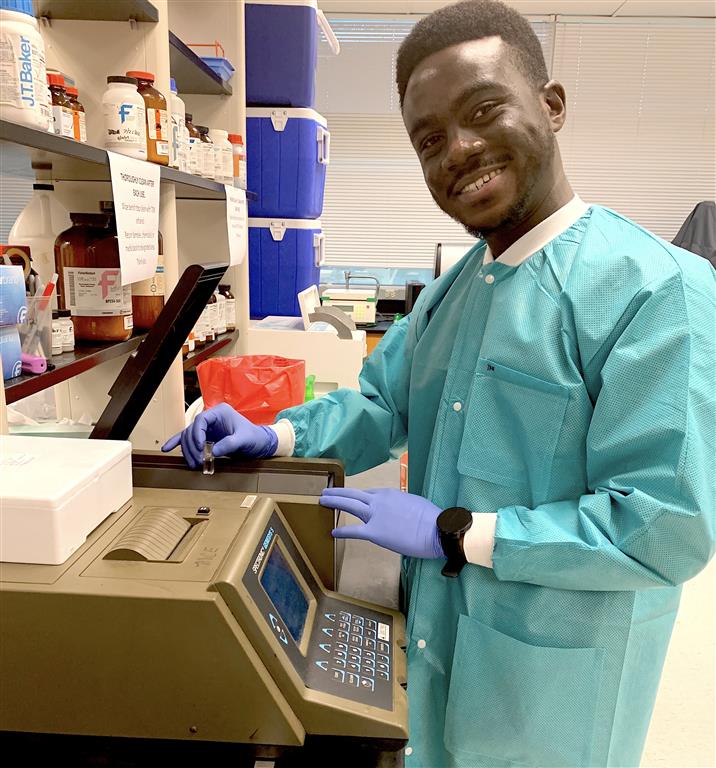 University of Georgia food science graduate student Ikechukwu "Ike" Oguadinma, 27, has been awarded the Food Safety Auditing Scholarship from the Food Marketing Institute Foundation in partnership with the Safe Quality Food Institute.
Oguadinma is one of 15 students who received the award at the SQF International Conference held last October in San Antonio, Texas. Each student received a $3,000 scholarship and an all-expense-paid trip to attend the conference with more than 850 food safety professionals.
A native of Nigeria, Oguadinma came to the U.S. to study food science after earning an undergraduate degree in biochemistry. He selected UGA after researching leading food science teaching and research programs in the U.S.
"I discovered that UGA has one of the best programs in food science in the country, boasting of esteemed food-safety researchers such as (Distinguished Research Professor) Dr. (Larry) Beuchat and (Regents Professor) Dr. (Michael) Doyle. These are very remarkable people and I knew to work with them and current outstanding faculty in the UGA food science department would teach me a lot and enable me to grow in my career," he said.