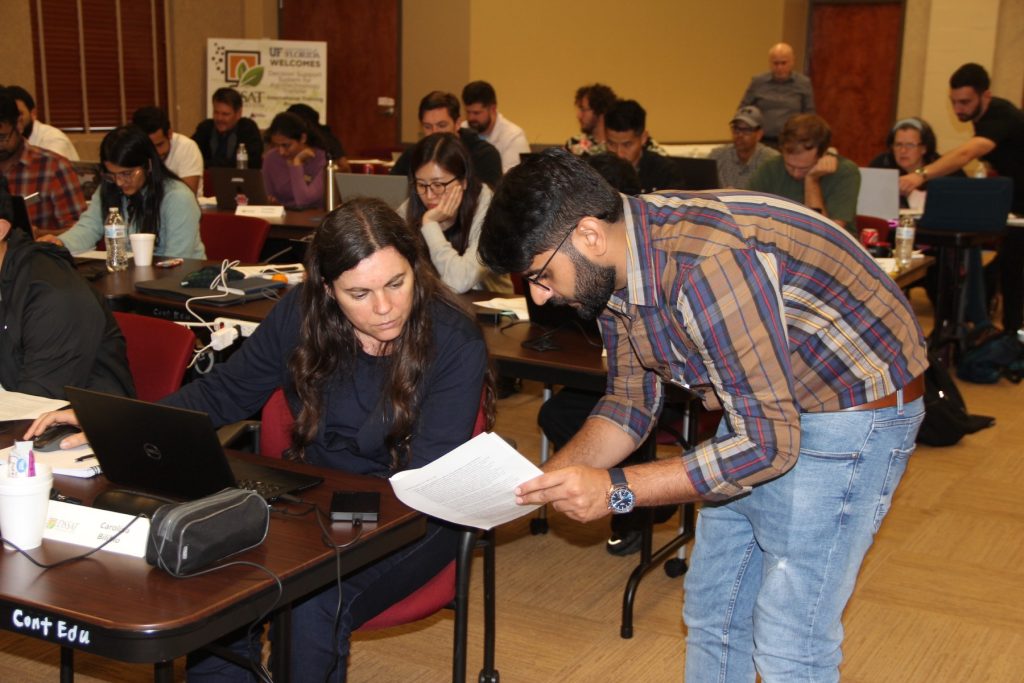 Registration Fee
The registration fee is $1,500 if you register before April 1, 2024, and $1,800 if you register after April 1, 2024. It covers resource material including the DSSAT version 4.8 software and the eBook Understanding Options for Agricultural Production. The registration fee also includes AM/PM breaks, lunch on training days, and registration services. The registration fee does not cover breakfast, dinner, lodging, health insurance, or transportation from and to the airport. Each participant is responsible for these costs. If you register by April 1, 2024 you are assured of receiving a confirmation package. Enrollment is limited to 50 participants.
How To Register: 5 Easy Ways
By mail: Fill out, print and mail your registration form and payment to the Office of Continuing Education, The University of Georgia, Griffin Campus, 1109 Experiment St., Griffin, GA 30223. Payment is by personal or cashier's check or money order. Do not send cash.
By fax: Fill out, print and fax your registration form to 770-233-6180. Payment is by credit card only.
In Person: Come to our office. We are located in the Stuckey Building, Room 125, on the Griffin Campus. Business hours are 8 am-5 pm, M-F. Payment is by personal or cashier's check, money order, credit card or cash.
By telephone: Our telephone number is 770-229-3477. Credit card payment only if registering by phone.
Online: Click the link below to register online. Payment is by credit card only.
Cancellations, Refunds, and Substitutions
You may cancel until April 1, 2024 and receive a partial refund. There is a $250 per person charge if you cancel. If you cancel after April 1, 2024 you will not be eligible for a refund. Pre-registrants who fail to attend are liable for the full registration fee. You may, however, substitute another person in your place. Notify our office if you want this option. If the program is canceled by The University of Georgia, you will receive a 100% refund. However, The University of Georgia will not be responsible for any cancellation changes or charges assessed by airlines, travel agencies, or third party entities related to your travel plans.
Upon request, participants who complete the workshop can receive 4.8 continuing education units and a Program Certificate from the University of Georgia certifying that they completed the program.
Contact Us
Workshop Information
Art Cain
University of Georgia, Office of Continuing Education
Stuckey Conference Center, Room 125
1109 Experiment St.
Griffin, GA 30223, USA
Telephone: 770-229-3477
Fax: 770-233-6180
Email: conteduc@uga.edu
Program Information
Dr. Gerrit Hoogenboom
Preeminent Scholar and Professor
Department of Agricultural and Biological Engineering
University of Florida
289 Frazier Rogers Hall
Gainesville, Florida 32611, USA
Telephone: 352-294-1036
Fax: 352-392-4092
Email: gerrit@ufl.edu