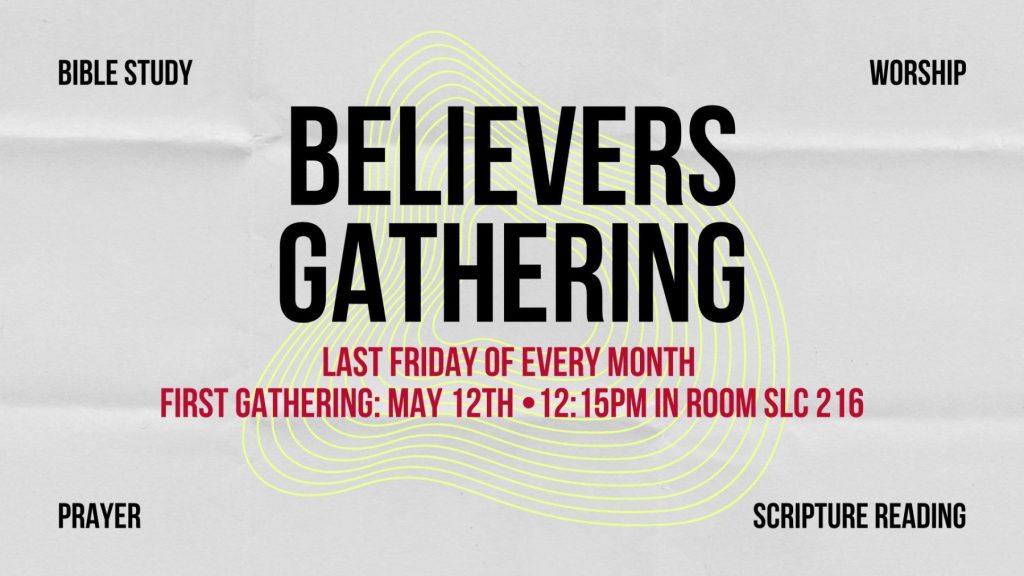 Who We Are
The believers gathering is a student led group that meets the last Friday of every month at 12:15pm in SLC 216. It is a wonderful time of worship, scripture reading, prayers, and prayer requests and we are excited that you're considering joining us!
This student led group is open to faculty, staff, and students.
Goal of The Group
To foster a community of Christian believers on the Griffin campus and avail a means of exhorting, encouraging and comforting one another according to the gospel of Christ Jesus.