In spring 2009, the UGA Griffin Ambassadors organization was formed. Undergraduate and graduate students are selected annually to serve as official hosts and goodwill ambassadors for campus and community events. The Ambassadors welcome university and government officials to the Griffin Campus, assist incoming students at New Student Orientation, and talk with prospective students at a variety of campus events about the degree programs and opportunities available to them as UGA Griffin Campus students.
New members of the UGA Griffin Ambassadors are selected early in the fall and spring semesters. Thus, students interested in applying should check the events section of the UGA Griffin Campus website at the very start of the fall and spring semesters for an announcement that the online application is available.
Ms. Faye Chatman, Program Director for the Franklin College of Arts and Sciences at the Griffin Campus; Dr. Marianne Fortuna, Lecturer in the Terry College of Business' J.M. Tull School of Accounting; and Mr. Avery Bray, IT Professional Principal, serve as the organization's advisors.
Applications for the UGA Griffin Ambassadors are available at the beginning of the fall and spring semesters, typically opening a few days before the start of the term and closing about the end of the 2nd week of the term. The link to the application will be posted here when available.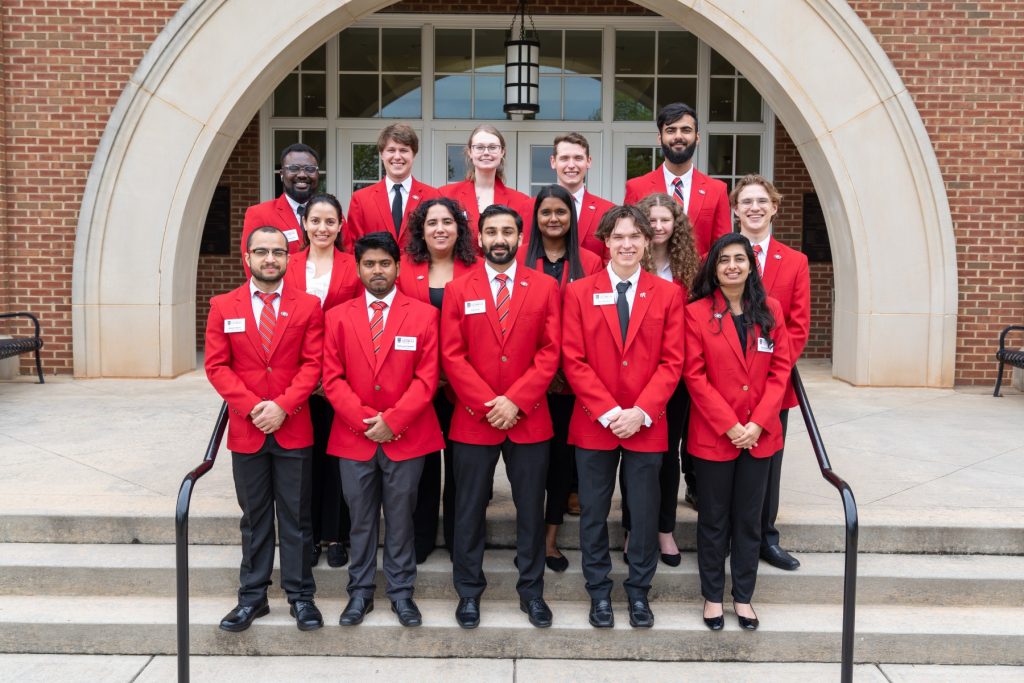 Fall 2023 UGA Griffin Ambassadors
Co-President – Matthew McWaters, Interdisciplinary Studies – Sociology (AB), Fayetteville, GA
Co-President – Harshita Saxena, Plant Breeding, Genetics, and Genomics (PhD), India
Vice President – Umar Munir, Crop and Soil Science (MS), Pakistan
Secretary – Saptarshi Mondal, Crop and Soil Science (PhD), India
Assignment Coordinator – Daniel Ibiyemi, Entomology (PhD), Nigeria
Helena Bragg, General Business (BBA), Griffin, GA
Sarah Bragg, Microbiology (BS) and Psychology (BS), Griffin, GA
Qianqian (Amy) Fan, Crop and Soil Science (PhD), China
Anna Lawson, Microbiology (BS) and Psychology (BS), Griffin, GA
Johana Muthiah, Food Science and Technology (MS), India
Amrit Pal, Food Science and Technology (PhD), Griffin, GA
Samikshya Rijal, Plant Breeding, Genetics, and Genomics (PhD), Nepal
Turner Spratling, Plant Pathology (PhD), Augusta, GA
Mayra Villar-Buzo, Food Science and Technology (MS), Griffin, GA