From our constitution, "the purpose of the Student Leadership Council (SLC) is to add value to students' campus life. We strive to empower the next generation of UGA Griffin students through building character and leadership/teamwork skills through student-led campus events that foster a thriving and fun community at UGA Griffin." If this organization is something you might be interested in, we strongly encourage you to apply as our applications are open for this academic year.
Note – only a limited number of open positions are available.
​​​​​​​From our constitution, "the goal is to empower each member to grow as a leader, as a team player, to become more accountable, dependable, and a better time manager, so we take control of what needs to be accomplished in order for a successful and fun year in the SLC. If we can't succeed in doing schoolwork, research, and in this organization, how can we expect to succeed in life when we have a job, a family, and have more obligations? Don't be afraid to call anyone out and give constructive criticism because that is how we learn and grow. Let's work to grow as a team and have a successful year."
Misty Smith and Lee Taylor serve as the organization's advisors. Students who are interested in joining SLC should fill out a UGA Griffin Student Leadership Council (SLC) Application.
For more information, contact us at sacgrif@uga.edu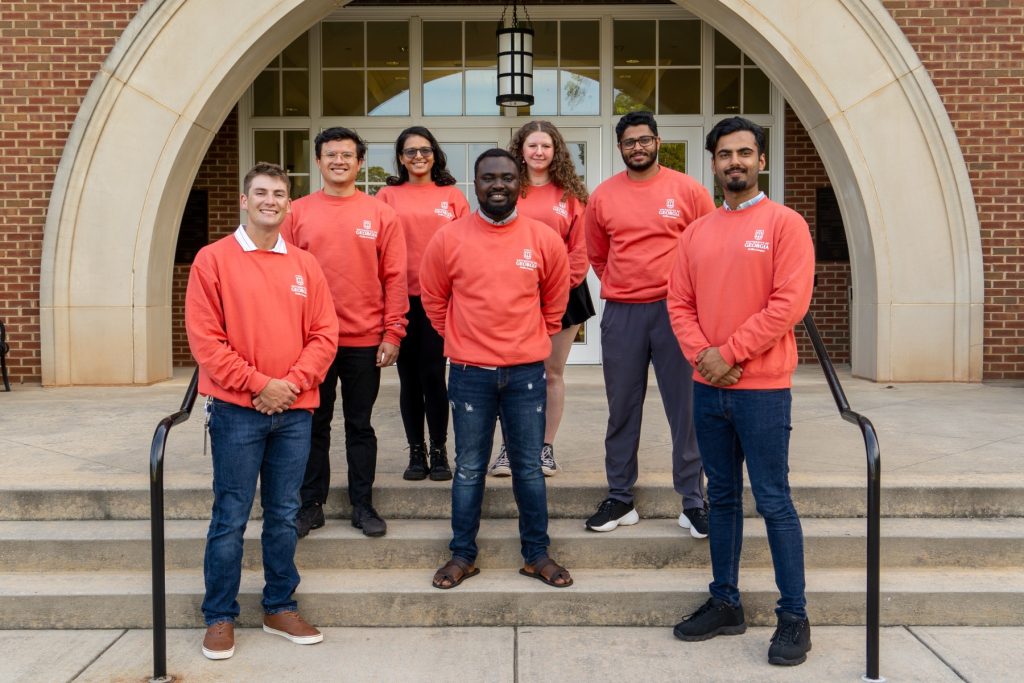 2023 – 2024 UGA Griffin Student Leadership Council
Peter Chiarelli – President – Ph.D. Food Science & Technology – Chicago, Illinois
Umar Munir – Vice President – M.S Crop in Soil Sciences
Sarah Bragg – Microbiology (B.S.) and Interdisciplinary Studies (A.B.) with Psychology Concentration with an area of emphasis in Neuroscience – Griffin, Georgia
Javier Cruz – Ph.D. Food Science & Technology – Guatemala
Daniel Ibiyemi – Ph.D. Entomology – Nigeria
Kriti Poudel – M.S in Crop and Soil Sciences – Nepal
Amaryllis Rivera-Santiago – M.S in Food Science – Puerto Rico
James Robinson – General Business, Agribusiness, and Consumer Economics with a concentration in Financial Planning – Columbus, Georgia
Gurjit Singh – Ph.D. Entomology – India