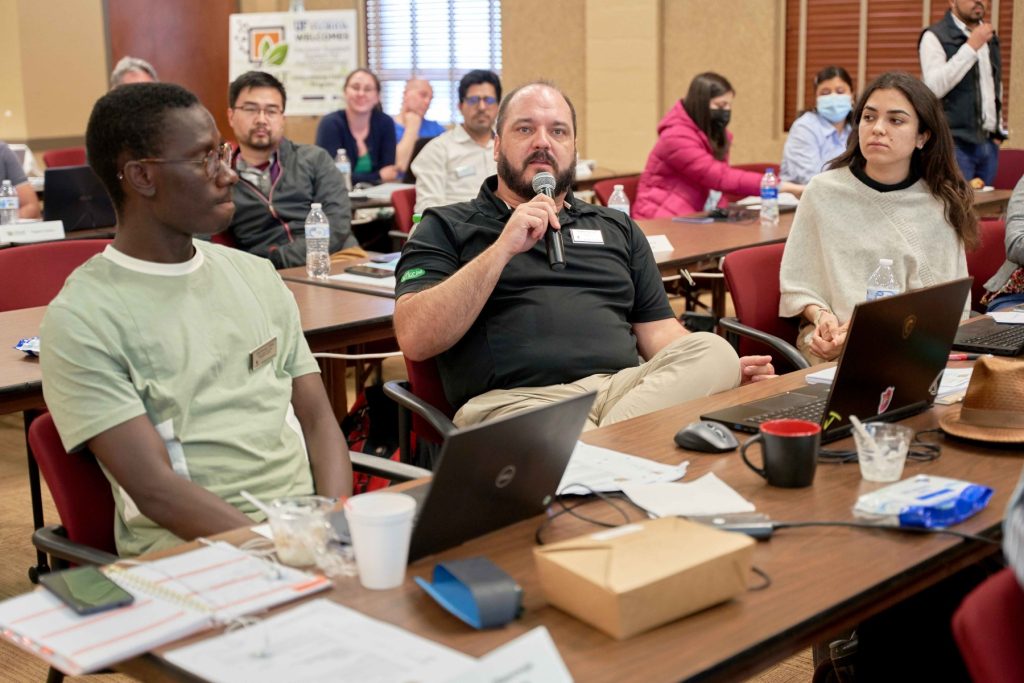 When the Workshop Begins
The program will begin on May 20 and end May 25, 2024. It will be held on the Griffin Campus of The University of Georgia, located just south of Atlanta, GA. International participants should plan to arrive two days before the program begins to adjust to time zone differences and recover from travel fatigue.
Location and Directions to UGA Griffin
The University of Georgia Griffin Campus (also known as the Georgia Experiment Station) is on the north side of Griffin, GA and the east side of US Highways 19 and 41. When you register for the workshop, we will forward in-state directions to you as part of your confirmation package.
Lodging Facility and Accommodations
There are two hotels designated as preferred hotels: the Baymont Inn and Suites, located approximately one mile from the local business district and two miles from our campus and the Holiday Inn Express, which is a part of the business district and a mile from our campus. Both hotels serve a continental breakfast and have amenities such as WiFi, cable TV, iron/ironing board, coffee maker, microwave oven, and a small refrigerator. The special rate for the DSSAT conference is $79 per night plus tax at the Baymont Inn and Suites and $149 per night plus tax at the Holiday Inn Express.
To receive these rates call the Baymont Inn and Suites in Griffin at 770-229-9900 or the Holiday Inn Express in Griffin at 678-408-6693. Note that you must make your own hotel reservation. We will provide transportation from the hotel to the University of Georgia Griffin Campus.
Qualifications for Application
Participants should be university graduates currently engaged in crop production or agro-ecosystems related research, teaching, extension, outreach, or planning.
Participants should have some understanding of crop and soil science and be relatively familiar with the terminology used in these fields. An in-depth knowledge, however, is not a prerequisite.
Participants should be familiar with personal computers and the Windows operating environment.
Participants should understand English.
Continuing Education Units
Participants who complete the workshop receive 4.8 Continuing Education Units and a Program Certificate from the University of Georgia certifying that they completed the program.
Visa Requirement
A visa is required to enter the United States. Each participant must obtain a visitor visa from the Embassy or Consulate of the United States in his or her country of residence prior to departure and is required to fulfill any required health formalities, including obtaining insurance. The program coordinator can provide a letter, confirming your participation in the workshop, to facilitate your visa application. Allow ample time for the visa approval process. For further information, visit The National Academies International Travel information page at the link below.